1713 : the Unigenitus Affair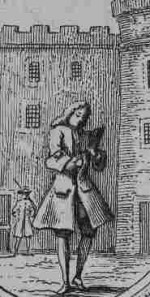 from 04 October 2013 to 20 December 2013
Entrée libre du lundi au vendredi, de 10h à 18h
23 quai de Conti
75006 PARIS
On 3 October 1713, Louis XIV was officially presented with a document which was to trigger a major crisis in France.
Clement XI's papal bull beginning with the words "Unigenitus Dei filius" condemned 101 propositions taken from a notorious work by Father Quesnel (The New Testament in French with Moral Considerations). But the decree, which was meant to put an end to the Jansenist movement, was met with indignation and rekindled the furious political and theological quarrels that had surrounded the beginning of Jansenism in the seventeenth century.
The circulation and reception of the Unigenitus bull sparked a storm of publications of all kinds. Official texts, writings defending or contesting the bull, theological disputes, pamphlets and lampoons, satirical prints, accounts of scandals... the printed production of the time, painstakingly collected by contemporaries, gives an idea of the importance of the affair. It is a singular moment in the history of pubic opinion and the media in France.
Exhibition organised by the Bibliothèque Mazarine,
in partnership with the Bibliothèque de la Société de Port-Royal
Curated by Stéphanie Rambaud