Bibliographie des mazarinades [BM]
This new resource aims to record and describe all of the pamphlets published during the Fronde (1648-53), a period of political unrest and revolt in France, during the minority of Louis XIV and Cardinal Mazarin's government.

The corpus of Mazarinades consists of about 6,000 editions, some of which exist as variant copies due to differing typesetting practices that occurred during the printing process. Each bibliographical entry includes a standardised description, a unique identifier allowing for unambiguous citation, and a permalink.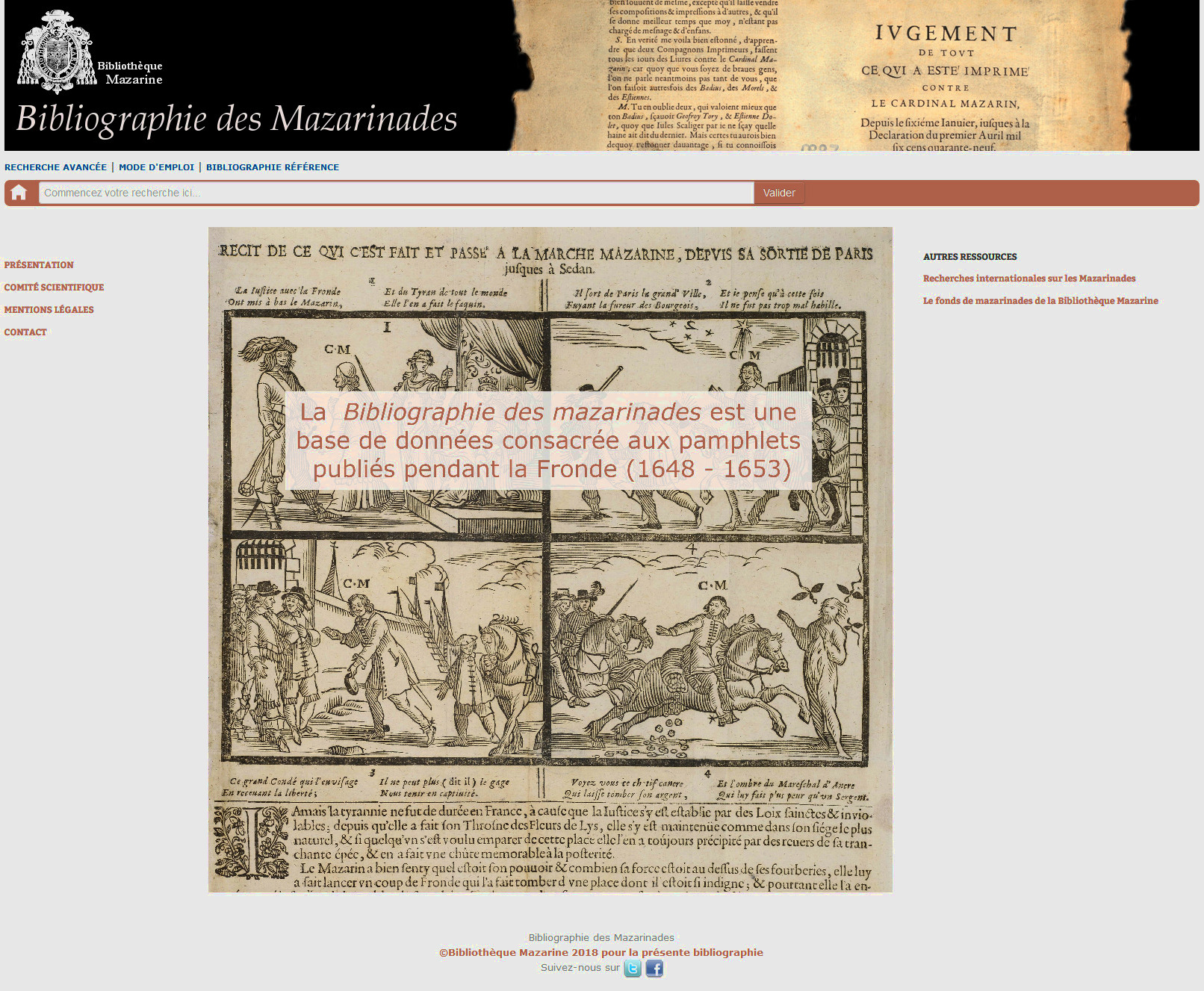 https://mazarinades.bibliotheque-mazarine.fr
The project has greatly benefited from the advice and support of the members of its scientific committee, whom we would like to thank warmly.

The Bibliography of Mazarinades is a project in progress. At the moment of its launch (May 2019) it holds about 1,000 entries, which represents almost 20% of the anticipated total number of entries.